besecke fleet charging system
Charging and energy management system
Stay flexible and let your parking space grow modularly alongside you
Charge the power of their photovoltaic system directly into your e-vehicles
Once installed you do not have any running costs
You know this?
Your customers and employees cannot charge their e-vehicles and and hybrid vehicles on site
They are unable to identify the power consumption of their vehicles or fleet to the respective vehicles
You have to resort to unprofessional solutions such as board charging cables and grounding plugs
Priority charging for certain vehicles? Not possible.
Your system is especially affected by vandalism
You cannot find a partner who can install it for you out of one supplier
The impact of besecke fleet charging system
The integrated load management automatically charges all stations economically. And it secures your business against overload.
The stations are incredibly easy to operate due to the integrated charging cable. You start charging via the integrated RFID chip.
You can charge certain vehicles with priority. These are charged by the system with maximum charging power before all other vehicles.
Your fleet is growing? Then expand your individual charging solution. The system is modular and can be easily scaled for you.
Safe and secure agains vandalism: We install all control components centrally in the control cabinet. Protected from external impacts.
Your maintenance and repair costs stay low. Only high-quality and durable industrial components are used.
Why it will get you smarter:
Our e-mobility system: customized, efficient, reliable and durable. Perfect for your fleet! Save yourself running costs.
Kai Lambrecht
Sales Manager E-MobilityE-Mobilität
With our fleet charging system, you get everything from a single source. We advise for you, install and commission the system at your site.
Features
Smart load management
With our load management, you will not have expensive load peaks in the future. We pay attention to the available amount of electricity and divide it among the vehicles to be charged. Of course, we also integrate the power from your PV system here.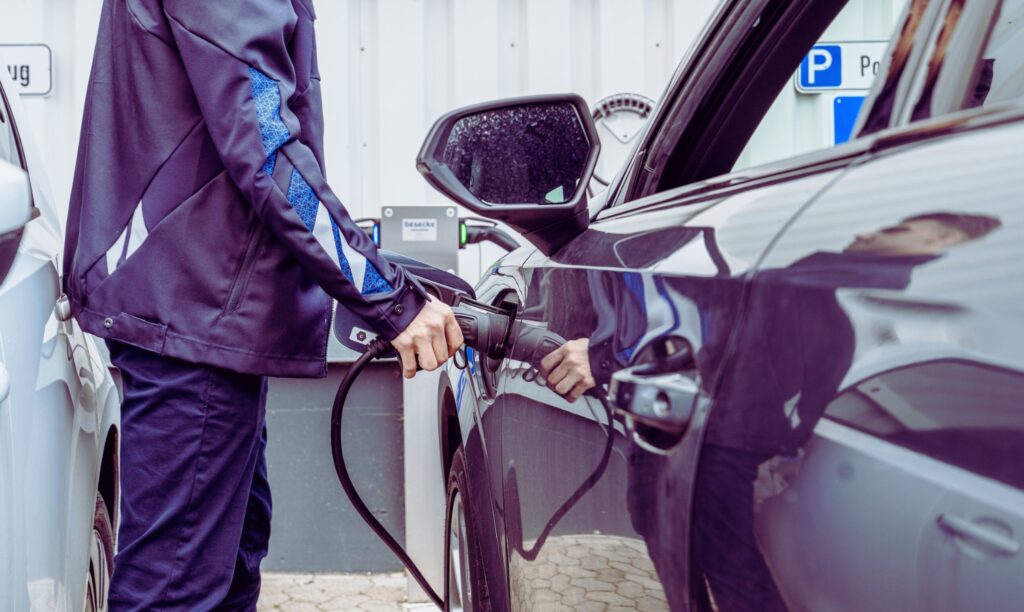 Modular erweiterbar
Modular upgradeable
Prioritized loading and manage from anywhere
Intelligent distribution of available electricity - each vehicle is fully charged at the individual departure time. At the same time, you read out the consumption of each vehicle directly from your software to allocate the costs to the exact kilowatt.
Central and safe structure
High-quality industrial components are installed centrally and safe from vandalism. Only your charging plug is left at the parking slot.
Talk to a professional who speaks your language