SECUR
Sophisticated security solution for megayachts
Our customized all-in-one solution with an uniform user interface simplifies daily operation for the yacht security officer.
beSECUR offers the highest level of security. It monitors, controls and logs all door activities. It detects intruders and offers clear camera images witch playback feature to the security station.
beSECURE integrates High-resolution cameras with thermal support as well as movement detection of approching objects. Optical AI modules can be used to detect drones automatically without false alarms by seagulls.
You know this?
Your vessel ist not equipped witch video surveillance for indoor or outdoor areas. You have to hope that unauthorized persons will be detected by the security team.
No crew authorization system installed. Access to the ship is made by manual cards, which is insecure.
Your alarm system is inadequate. Not every incident is reported and not all responsible persons will be informed.
There is a lack of overview. Neither in the control room nor elsewhere you have a poper overview of doors, hatches and devices.
You cannot access your security system from shore. You cannot monitor the acutal status from all working onboard positions.
You have several on-board systems from different manufacturers. A lot of effort is needed to ensrure inter-communication.
The impact of beSECUR
beSECUR is the complete security solution using the latest technologies.
Our proven solution is installed on the world's largest and most beautiful yachts. It offers increased security so that owners and guests can spend a carefree time on board.
Our first beSECUR installation was carried out in 2014. Since then, it has been continuously developed and improved.
The AllViu visualization platform is applied to the beSECUR system to ensure a consistent look and feel to the beVISION automation system. If desired, both systems can use the same database and a shared backbone network.
Why it will get you smarter:
Networking of various security devices enables the use of new technologies and creates a smart way for additional protection of the owner and his guests.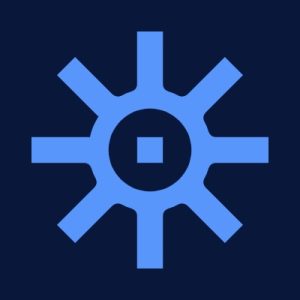 Björn Debus
Team Lead Security Systems
beSECUR is our flagship solution with a wide range of integration. It gives reliabe warnings and supports the crew in decision-making.
Features
Door Access & Control System (DACS)
Designed for up to 500 doors; Access via card reader, fingerprint or pin pad; Integrated user management: Configurable scenarios; 6-month playback for all activities history; Valuable stainless steel call pod (Vessel Entry Intercom Station - VEIS); Integrated crew information and check-in system
Camera Surveillance (CCTV)
Various supported IP cameras protocols; Integrated PTZ remote control; Long-term recording with playback mode; Invisible thermal scan at passerelle with covid alarm triggering; Camera image motion detection; Configurable alarm presets; Video wall control
Perimenter monitoring as well as intruder detection
Integration of MARSS NiDAR 4D - multi-area surveillance system; 360° perimeter surveillance to detect surface and air approaches in the vicinity of the vessel while underway, at anchor and in port; stabilized multisensor mast cameras with night vision and thermal imaging; radar interface with detection software; anti-drone solutions; panic alarm; motion detectors; Movenment detection by laser scanners; searchlight control.
Further integration options
We will be able to integrate further requested systems to ensure a uniform operating philosophy. Two examples: Underwater sonar for collision avoidance and diver detection; Tender tracking.