WATCH
BNWAS - Bridge Navigational Watch Alarm System
beWATCH is designed to recognize accidents on the ship's bridge. It monitors the attention of the officer on watch (OOW) and automatically generates alarms if the OOW does not resets the system regularly. According to the rules, several alarm levels are implemented.
MED Wheelmark Approved - The system generates multiple levels of alarms and communicates with the on-duty system for alarming in the cabins.
Modular design - Due to the felxible design it is possible to adapt the system to various type of vessels
You know this?
Your BNWAS is a basic stand-alone solution which is difficult to operate.
Your system just accept a reset via pushbutton. An auto reset via trackball movement or via motion detection is not implemented.
Your BNWAS system comes with a small operation display only. It is difficult to read and complex to operate.
Additional cables and alarm panels need to be installed to the cabins because your BNWAS is not integrated into the main system.
The impact of beWATCH
beWATCH uses the AllViu visualization platform and can be fully integrated into the beVISION vessel alarm & montoring system.
System operation and status indication is performed on workstations with large displays and is easy to use mouse or finger-tip operation.
Due to the connection to the on-duty system, the first stage alarm raises in assigned cabins only.
Designed for professional use, this product is Wheelmark-approved.
beWATCH meets all classification requirements and performance standards.
Why it will get you smarter:
The crew will love this system. beWATCH is the smart way to increase operating comfort and saves costs at the same time.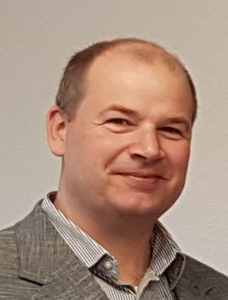 Bernhard Jungsthöfel
Head of Maritime Software
The AllViu visualization platform is used on most of our maritme software products to ensure a consistent operating concept.
Features
The wheelhouse is monitored continuesly
If the watch officer presses the reset button too late, the system alerts in three stages. The first stage alarms only on the bridge and reminds of the elapsed time. If there is still no acknowledgement, the navigation officer on duty is alerted in the cabin. The final escalation stage is an alert to the rest of the crew.
Reliable warnings
By using configurable controllers with interfaces to switches, buzzers and alarm lights, the system can be adapted to the project needs. The system can be activated by a manual key switch to ensure no deactivation by unauthorized persons. You monitor and operate the system comfortably via a graphical page of the beVISION alarm system.
Optimized for retrofit installations and fits to any vessel size
The AllViu platform can be used as a standalone system but recommended as a fully integrated solution to reduce costs by saving on cables and equipment.
Technical data
Wheelmark / MED Certificate from DNV-GL